Plastic Surgery Specialist in Miami – Onelio Garcia Jr., M.D., F.A.C.S.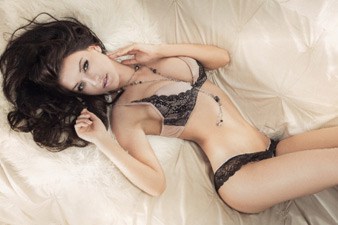 In a career spanning over three decades, Dr. Onelio Garcia Jr. has consistently used his guiding principle of exceeding the expectations of every patient that he treats. Using his extensive training, precise surgical skills and personalized patient care, he treats both male and female patients at the Allure Plastic Surgery facility in Miami, Florida.
About Dr. Garcia
Onelio Garcia Jr., MD, FACS, is a board-certified plastic surgeon that has performed more than 30,000 plastic surgery procedures in his 30-year career. A founding member of Allure Plastic Surgery, a state-of-the-art facility that offers aesthetic plastic surgery for the face and body, Dr. Garcia has years of training and experience as well as impeccable surgical skill. He has been in private practice since 1985 and has had privileges at several major hospitals. Trained by renowned plastic surgeon and past president of the American Society for Aesthetic Plastic Surgery Dr. Bernard L. Kaye, Dr. Garcia has used his vast knowledge and expertise when speaking at plastic surgery conferences both nationally and internationally, publishing numerous scientific papers and chapters in major plastic surgery textbooks and volunteering his time training plastic surgery residents.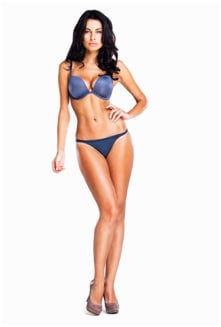 Dr. Garcia is an active member of numerous exclusive organizations, including the American Society of Plastic Surgeons (ASPS), American Society for Aesthetic Plastic Surgery (ASAPS), American College of Surgeons, Southeastern Society of Plastic and Reconstructive Surgeons, Florida Society of Plastic Surgeons, Miami Society of Plastic Surgeons and the International Society of Aesthetic Plastic Surgery. Additionally, he is a founding member of the Florida Foundation for Plastic Surgery Safety and is an active committee member and spokesperson for several organizations, including ASAPS and ASPS.
Procedures Offered by Dr. Garcia
Dr. Garcia provides the following aesthetic plastic surgery procedures:
Breast Lifts
Breast Reductions
Facelifts
Minifacelifts
Eyelid surgery
Thigh lifts and reduction
Arm-plasty and reduction
Nose reshaping
Buttock lifts
Fat Grafting
Botox and Facial Fillers
To schedule a personal consultation with Dr. Garcia, please call 305-224-8015.