Onelio Garcia Jr., M.D., F.A.C.S.
Onelio Garcia Jr., M.D., is a board certified plastic surgeon who began a private practice in South Florida in 1985. Dr. Garcia is a founder and Medical Director of "ALLURE Plastic Surgery Miami," an exclusive plastic surgery practice devoted to all aspects of aesthetic surgery. He is considered a surgeon of distinction within the plastic surgery community and in 2013 was awarded the prestigious Tiffany Award from the American Society for Aesthetic Plastic Surgery for the best scientific presentation of the year.
Dr. Garcia also participates as part of the clinical faculty in the Division of Plastic Surgery at the University of Miami helping to train the residents in aesthetic surgery. He has published numerous articles on body contouring surgery, breast surgery and facial aesthetic surgery in the plastic surgery literature. In addition, he has also authored six chapters in body contouring and breast surgery in well known textbooks and has recently contributed two more chapters to be published in late 2015. He lectures frequently as invited faculty at national and international plastic surgery conferences.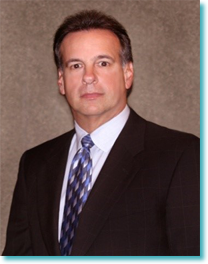 Vol. Assistant Professor, Division of Plastic Surgery
University of Miami, Miller School of Medicine
Founder and Medical Director, ALLURE Plastic Surgery Miami
Dr. Garcia was elected by his peers to serve as president of both The Florida Society of Plastic Surgeons and The Miami Society of Plastic Surgeons. He was currently elected to serve on the Ethics Committee of the American Society for Aesthetic Plastic Surgery (ASAPS) and is also a member of the important Patient Safety Committee of that society. Dr. Garcia serves as a spokesperson for the American Society of Plastic Surgeons (ASPS) and also serves as the Florida representative to that society.
He has impeccable plastic surgery credentials having completed his plastic surgery residency at University Medical Center in Jacksonville, Florida under the tutelage of renowned plastic surgeon Dr. Bernard Kaye, a founder and past president of The American Society for Aesthetic Plastic Surgeons. Dr. Garcia feels privileged because of that training and strives to bring to his patients the high level of surgical precision and attention to detail that was instilled upon him during his residency. His guiding principle is to "exceed expectations" for every patient.