Rejuvenate Your Expression with Eyelid Surgery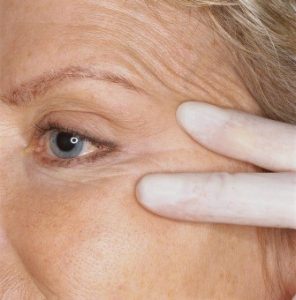 If you're self-conscious of your own appearance due to sagging or bulging eyelids then eyelid surgery, known as blepharoplasty can help. The operation reverses the premature signs of aging that can plague the lids: sagging, bulging and skin laxity — all of which can give the face a fatigued, angry or sad expression. It's crucial to work with an experienced plastic surgeon with a refined approach that can tailor the outcomes to your specific needs. Dr. Onelio Garcia Jr. is the eyelid surgeon Miami patients trust for beautiful results and excellent care.
Let Your Appearance Reflect Your Youthful Spirit
The way you look should reflect the youthfulness you feel on the inside. Eyelid surgery modifies your lids to give your eyes a rested, pleasant and open expression. Your entire face will "open up" as a result, and you will look more approachable. Eyelid surgery is also beneficial in a functional sense if droopy eyelid skin impairs your vision. By removing the skin, eyelid surgery will give you a clearer line of sight.
Procedural Details
Dr. Garcia can treat the upper eyelids, lower eyelids or both. Eyelid surgery is performed on an outpatient basis at Dr. Garcia's fully accredited surgical center. Anesthesia is typically used for patient comfort, however some patients prefer to undergo the procedure under local anesthesia
Dr. Garcia begins by making the surgical incisions. If he is treating the upper eyelids, he makes the incisions in the natural folds and creases of the lid. If he is treating the lower eyelids, he makes the incisions just beneath the lower lashes or inside (trans conjunctival). The incisions are carefully placed to keep any post-operative scars concealed.. Through the incisions, Dr. Garcia can remove excess fat as well as skin, and repositions the tissue. He may also modify the muscles as needed to tighten the lids. Fat can be redistributed to the area below the eyes to minimize bags.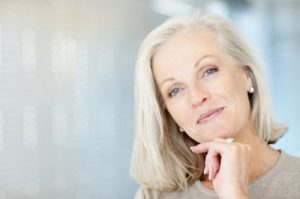 After surgery, eyelid swelling, bruising, tearing and sensitivity to light are normal side effects. Any discomfort can be treated with oral medication as prescribed. Dr. Garcia encourages patients to stay home for the first week or two to rest and recover. The head should remain elevated at all times to minimize swelling. Dr. Garcia advises when it is safe to return to work, exercise, socializing and other regular activities.
The early results of eyelid surgery are apparent relatively soonafter surgery and continue to improve as swelling subsides. The final results typically stabilize two to three months after surgery.
Am I a Candidate for Eyelid Surgery?
Dr. Garcia evaluates all eyelid surgery candidates on an individual basis to determine their needs and what they hope to achieve. You might be a suitable candidate for eyelid surgery if you:
Are unhappy with droopy, puffy or baggy eyelids
Have excess eyelid skin that hangs over the upper eyelids into your line of vision
Have bags or dark circles under the eyes
Are in good general health
Do not smoke
Have reasonable goals of treatment
Your Eyelid Consultation:
Dr. Garcia uses "state of the art" TouchMD technology during the consultation process. This unique tool allows the patient to review the consultation with Dr. Garcia while reviewing high-definition patient photos of the surgical areas being considered. The smart screen allows for makings and comments to be placed on the photos for illustration purposes. At the end of the consultation the patient receives their private password giving them access to their personal electronic Touch MD file. This allows the patient to review their consultation from the privacy of their home computer. Frequently educational videos (from our library of over 200 procedural videos), are uploaded to the patient's file to further educate the patient on the procedure that they are considering.
Schedule an Eyelid Surgery Consultation
To learn more about eyelid surgery, please schedule a consultation with Dr. Garcia at his Miami practice. Call us at 305-448-8900 today to make an appointment.