Refine Your Facial and Body Contours with Your Own Fat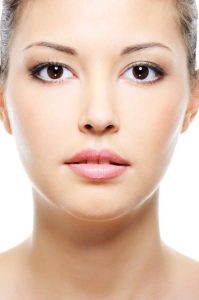 One of the most exciting developments in cosmetic medicine is the ability to use a patient's excess fat (autologous fat) to augment or fill in volume-deficient areas of their body or face. When done correctly, the results of fat transfer (also known as fat grafting) are well tolerated and look very natural. Fat transfer is available with Dr. Onelio Garcia, a reputable plastic surgeon in Miami. He can perform fat transfer on its own or in conjunction with another surgical procedure to enhance the outcomes.
A Safe Way to Enhance Your Appearance
There are several different fat transfer applications:
Facial fat transfer: Dr. Garcia can extract your excess body fat and inject it into the face to rejuvenate your face and minimize signs of aging. He can fill in facial lines, creases, acne scars and other minor depressions. Or, Dr. Garcia can augment your lips and cheeks so they look more prominent. The goal is a facial expression that is healthy, youthful and well-defined.
Breast enhancement: Dr. Garcia can use excess body fat for the breasts in two ways. If you desire modest breast enhancement, your own fat may give you sufficient results. Or, Dr. Garcia can use the fat to enhance the results of breast augmentation with implants. Autologous fat is also used in many breast reconstruction treatment plans.
Body contouring: One of the more popular ways to use autologous fat is to enhance the buttocks. Dr. Garcia liposuctions fat from the abdomen or thighs and injects it into the buttocks to add shape and "lift." This is known as the Brazilian Butt Lift procedure. A notable advantage to this approach is that the areas around the buttocks receive liposuction, which slims them to make the buttocks look more prominent.
Treatment Details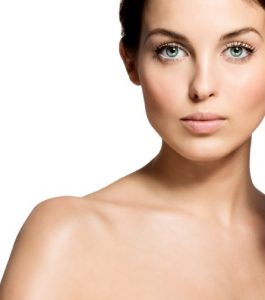 Fat transfer is a three-part process. It is usually performed on an outpatient basis at Dr. Garcia's fully accredited surgery center. Anesthesia is used, making it a virtually painless experience for the patient.
First, Dr. Garcia uses liposuction techniques to carefully extract excess body fat from a pre-determined area of the body (such as the abdomen or thighs). Once the fat has been obtained from the donor area, it is washed and prepared for re-injection via tiny syringes. A centrifuge or filtration system may be used at this point in the procedure to help purify the fat. Finally, Dr. Garcia injects small amounts of the fat into the area that needs volume. Dr. Garcia injects the fat at different depths, creating a grid of grafted fat. He may massage the grafted area to refine the contours.
The treated area immediately looks softer and fuller. The skin texture might be smoother, too. The recovery period varies, depending on what was treated. Generally, patients have initial swelling and bruising for approximately a week. . Rest and relaxation is required until Dr. Garcia advises that it is safe to resume work, exercise and normal activities.
Am I a Candidate for Fat Transfer?
You may be a suitable candidate for fat transfer if you have volume-deficient areas of your face or body. You should have good skin tone with adequate elasticity, and areas of surplus fat from which to harvest. Even if you don't think you have enough fat, it is advised you meet with Dr. Garcia. He has patients with very thin body types that still achieve great results.
Your Fat Grafting Consultation:
Dr. Garcia uses "state of the art" TouchMD technology during the consultation process. This unique tool allows the patient to review the consultation with Dr. Garcia while reviewing high-definition patient photos of the surgical areas being considered. The smart screen allows for makings and comments to be placed on the photos for illustration purposes. At the end of the consultation the patient receives their private password giving them access to their personal electronic Touch MD file. This allows the patient to review their consultation from the privacy of their home computer. Frequently educational videos (from our library of over 200 procedural videos), are uploaded to the patient's file to further educate the patient on the procedure that they are considering.
For more information about fat transfer, please schedule a consultation with the doctor today. Call us at 305-448-8900 today to make an appointment.